Is Nitric Oxide (N-O) Helpful During The Coronavirus Crisis?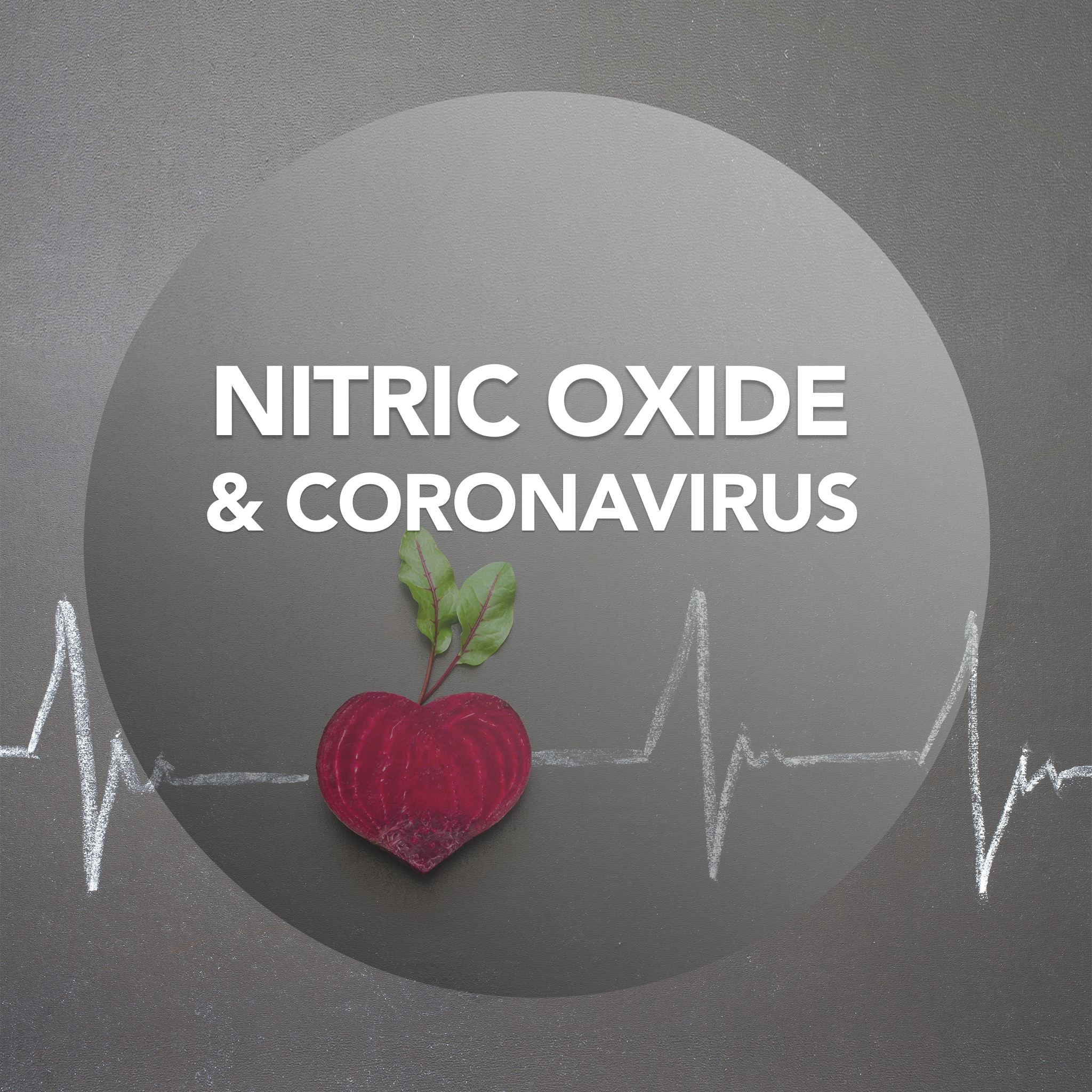 Nitric Oxide (N-O) & Coronavirus - Must Read 
During this challenging time, chaos makes us more fragile as we are dealing with something unprecedented, but it also gives us an opportunity to be honest with ourselves, take a look at our daily habits, and ask the essential question, " Am I prioritizing my health?"
Are all the nerves and stress you are facing generating more fear & anxiety, or can the chaos bring more clarity, strength, and balance to your heart?
At Resync, we choose to skill up, learn, and to deepen our relationship with you, to progress together and to create a better state of health, and emotional balance.
This scary virus connects us ironically to the subject very close to our heart, which we have been investigating closely over the last few years.  It is not the only molecule or nutritional path you need to adapt to protect or strengthen your immune system, but Nitric Oxide does play a significant role in your lung function, heart health, and immune response.  And that is why we want you to ask yourself an important question, "Are your daily routines and diet choices supporting, or hurting Nitric Oxide levels in your body?"
If your N-O levels suffer because of your lifestyle choices, you may want to rethink the way you go about your day.
This article was created to share with you the importance of the Nitric Oxide molecule in our overall health and immune system. 
Here are three main reasons why Nitric oxide (N-O) boosters are an attractive option for COVID patients, or not patients who want to support their health:
N-O is a critical piece of the immune defense.

N-O is a vasodilator and improves CVD.

N-O helps regulate airway function.
Before you decide to watch the video taken by the Resync team on Nitric Oxide and Coronavirus, here are some key knowledge gaps we want you to be aware of. 
Nitric oxide has only been used as an adjunctive therapy, it's effectiveness as a standalone therapy has not been investigated.

Previous studies in critically ill patients have used inhaled N-O for direct administration to target tissues. We don't know to what extent orally ingested nitric oxide donors reach the airways, although we do know that it is rapidly distributed via the cardiovascular system.

We don't know to what extent N-O boosters are useful for milder cases of pneumonia and shortness of breath.
Please watch the sections that interest you the most, we advise to watch the entire video as it has truthfully important data which may be helpful to your health and those around you.
Use code
PROTECT20
to receive 20% off on individual Resync products.
Now you may also want to check out one of our favorite blog posts on Best Supplements For Nitric Oxide.  " Think You Have The Best Supplement For Nitric Oxide" ? Click here to read it 
________________________________________________________________________
Breakdown of the video:
00:00-1:49 
Introduction   
1:49-5:55
What Nitric Oxide is; What Nitric Oxide does and why you should care  
5:55- 10:29
Research & Possible Effects of Nitric Oxide on Coronavirus   
10:30- 19:32
Nitric Oxide & Lung Function and Health  
Inhaled Nitric Oxide vs Supplements 
19:33- 23:04
Covid-19 & Heart Disease 
23:05- 32:09
Nitric Oxide & Heart Function 
32:10-34:32
Nitric Oxide  & Immune Response 
34:33- 38:58 
Other Anti-inflammatory Ingredients In Resync - their importance in supporting circulation & nitric oxide production 
39:59- 48:38 
People at Risk For Coronavirus & Their Nitric Oxide Levels 
48:39 - 54:60
Summary of Resync & Covid19 
________________________________________________________________________
Links to References:
See section on "Nitric Oxide"